EMDR Registration Paperwork- 2023
EMDR Therapy Basic Training NOW Offered Virtually!
Participants must attend all 8 days:
Fall 2023
Saturday & Sunday
Mod 1:September 16 & 17
Mod 2: October 21 & 22
Mod 3: November 11 & 12
Mod 4: December 9 & 10
Training will be 8:30am to 5:30pm CST

****Participant MUST attend all 8 days and be on Camera to receive credit****
****EMDRIA required 10 hours of consultation will be included in the cost and provided in the training saving you time and money! In other trainings this is a separate fee and scheduled on your own****
Cost: $1895
Discounted Offers:
$1795 if paid by 30 days in advance of MOD 1
Monthly Payment Plans Available
CSAT discount $1500
Retake discount $750/CSAT $600
Virtual EMDR Basic Training with Be the Change Global Wellness has been approved by EMDRIA to provide all elements of the EMDR Basic Training virtually
Virtual EMDR Training is 50 Continuing Education Hours
Jennifer Jones is approved by EMDR International Association to provide Virtual EMDR Training
Be the Change Global Wellness, Corp. has been approved by NBCC as an Approved Continuing Education Provider, ACEP No. 7269. Programs that do not qualify for NBCC credit are clearly identified. Be the Change Global Wellness, Corp. is solely responsible for all aspects of the programs.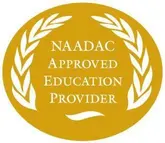 Be the Change Global Wellness, Corp. has been approved by NAADAC as an Approved Continuing Education Provider, NAADAC #161472. Be the Change Global Wellness Corp is solely responsible for all aspects of the programs.
Eye Movement Desensitization and Reprocessing (EMDR) is a powerful therapeutic method for healing trauma-based problems and bringing unfinished issues to a completion. This healing modality based in neuroscience, combines mindfulness, cognitive behavioral therapy, and somatic practices into one treatment modality. EMDR treats symptoms such as: emotional, sexual & physical abuse, accidents, surgery, and the emotional traumas of grief & loss. EMDR transforms the impact of childhood abuse & neglect. As EMDR is utilized to transform early conditioning, it releases coping patterns held in the mind & body. EMDR allows one to open to authentic genuineness, living ones purpose, & creates spiritual transformation. Through lecture, hands-on practice, and demonstrations, participants will learn protocols and procedures for using EMDR with a wide range of diagnostic categories.

Objectives Upon Completion of EMDR Training:
Learn EMDR standard protocol and procedure
Learn to use and implement modified EMDR protocols such as R-tep and EMD
Learn how to assess thoroughly for attachment, dissociation and EMDR readiness.
Learn techniques called resourcing, ego strengthening , and other techniques to prepare for EMDR.
Learn the impact of attachment and dissociation on affect regulation.
Learn and apply use of cognitive interweaves to shift blockages in processing.
Learn techniques for working with blocked processing and resistant thought patterns.
Learn to use EMDR with adults, adolescents and children including traumatized individuals.
Develop treatment plans for specific targets such as maladaptive patterns & beliefs.
Ongoing support during and after treatment through a private Facebook group
Ready to use worksheets and Laminated Handouts are provided
Unlike other EMDR trainings, participant will experience advanced techniques for client assessment and preparation with complex cases. Learn how to use EMDR to be effective while assessing for dissociation and other blocks to processing complex trauma. This training will emphasize how to assess dissociation and treat it. Consultation will be provided for Recent Disaesters (Rtep), Addictions and Complex Trauma.
This training format of 4 two day trainings over period of 4 months , enhances participants ability to integrate and retain information. This training consists of lectures, videos, demonstrations and 20 hours of practicum. Practice as 'clinician' to experience clinical skills & as 'client' to experience EMDR firsthand. This allows participants to personally embody the impact of this powerful therapy. This is one of the few training's offered that has the 10 mandatory consultation hours built into the training making it more cost & time effective while providing applied learning support. The training has a natural flow to learning the most effective techniques to empower the client and process difficult trauma effectively.
Be the Change Global Wellness Training Team:

Jennifer Jones, MS, LPC, CSAT, CSOT, CMAT, CCP, EMDR Trainer
Jennifer Jones is a licensed psychotherapist, certified EMDR therapist, EMDR consultant, EMDR HAP facilitator and EMDRIA approved trainer. Jennifer is cross trained in holistic treatment and incorporates mindfulness, meditation, breath work & spirituality for a high level of well-rounded individual attunement. She specializes in children with RAD, ADHD, PTSD, sensory issues, behavior problems, adoption & attachment as well as complex trauma. Other specialties include: treatment of sex addiction including pornography & video game addiction, other process addictions such as spending, shopping, exercise, food, love & relationships & fetishes. She is the only EMDR trainer cross trained as a Certified Sex Addiction Therapist. Jennifer is also a Certified Sex Offender Therapist. Additional expertise is on men's issues, spirituality conflicts, and LGBTQ focus. Jennifer has been utilizing EMDR since 2002. Her extensive experience began with in-home therapy of children involved in CPS and foster care due to abuse and neglect. This involved all forms of abuse, including emotional, physical and sexual as well as working with the parents to improve attachment and healing. Current work is providing trauma healing intensives and global humanitarian work as a trauma specialist with Be the Change Global Wellness nonprofit.
Jennifer is the recipient of the EMDRIA 2016 EMDR Advocacy Award for her significant contribution of commitment & dedication to EMDR.
In 2019 Jennifer was the recipient of IITAP Outstanding Educator Award
This workshop is held at a facility that is in accordance with the Americans with Disabilities Act. If you need special accommodations or other questions contact: Jennifer Jones at: (414)335-3024 [email protected]
Joelle Ottoson, LCSW, ICS, CSAC, CSAT, CMAT, CSOT, EMDR Consultant~ Licensed Clinical Social Worker and Certified Substance Abuse Counselor and Supervisor with over 25 years of experience providing psychotherapy for teens and adults. Certified Sex Addiction Therapist and Sex Offender Therapist and trauma specialist. EMDR Consultant and trained in the FlashTechnique. Cross trained in holistic treatment modalities such as needleless acupuncture, Yoga and Reiki. Provides humanitarian work & EMDR consultation and training in Puerto Rico.
Jennifer Bosch, LCSW, EMDR Consultant~Licensed Clinical Social Worker practicing psychotherapy since 2003, specializing in trauma, children, autism spectrum disorders and attachment issues. EMDR Consultant as well as trained in the Flash Technique. Cross trained in holistic treatment modalities of Reiki and Needleless Acupuncture. Provides humanitarian work in Puerto Rico
Jodi Anderson, MS, LPC, SAC, EMDR Consultant-IT~ Certified EMDR Therapist and EMDR Consultant in Training and Trained in the Flash Technique. Experience with children, teens and adults treating trauma, mental health and substance abuse. Licensed Professional Counselor and Substance Abuse Counselor
What others have said about our training:
"Because of this training, I have a better awareness and understanding of dissociation. We give the DES at my work but I was never trained to understand it, apply it, and what to do about it.I was given specific techniques to help with this. I had felt limited in my practice as a residential therapist, up until now. "
" I am moving beyond trauma informed care, to in-depth trauma treatment... I finally feel I can help change the outcome trajectory for my clients. I feel hopeful for the first time in a long time... I am finally able to make a deeper impact"
"I am much more attentive and attuned with my clients' somatic reactions. The therapeutic relationship that I have with my clients has seemed to happen faster, and it feels as though the connection is much deeper, this is vital for my CSAT work."
"Before I felt like I was good at stabilizing my clients, but then I didn't know what to do next... EMDR has given me the next steps to work on a foundational level and get people past their trauma."
"I am a better therapist because of my deeper knowledge of dissociation. I feel empowered for the first time in a long time."
"I have a deeper insight into how trauma shows up in the body. I know better how to access this, and most importantly I can normalize this for my clients."
"Finally! Something to reignite my fire as a clinician. I can't wait to go deeper."