Jennifer Jones MS, LPC, CSAT, CMAT, CSOT, CCP, EMDR TRAINER Master Reiki Practitioner
Jennifer Jones is a licensed psychotherapist, in the mental health field since 1995. Jennifer Jones is a licensed psychotherapist and trauma specialist. She has been utilizing EMDR for 20 years and is a certified EMDR therapist, EMDR consultant, EMDR HAP facilitator and EMDRIA approved Basic EMDR 1 & 2 trainer. Jennifer is a Certified Sex Addiction Therapist and Certified Multiple Addiction Therapist trained in process addictions, financial disorders and substance abuse as well as a Certified Sex Offender Therapist. Jennifer is trained in the EMDR Flash Technique. Jennifer integrates her work with holistic treatments such as mindfulness, meditation, yoga practices & Esogetic Colorpuncture (needleless acupuncture) for greater treatment & Recovery outcomes.
Her initial specialization started with children struggling with RAD, ADHD, PTSD, sensory & behavior problems, adoption & attachment issues as well as complex trauma. Her extensive experience began with in-home therapy of children involved in CPS and foster care due to abuse and neglect. Soon after, due to disclosure, treatment focus expanded to the treatment of childhood sexual abuse, incest as well as emotional, physical abuse. Key emphasis work done was with parents to better protect & then understand their children's behaviors as symptoms vs "fix the behavior" or blame the child. This serves to empower parents to better meet their child's developmental needs, improve attachment wounds & healing and deepen the "authentic" caring & support relationship.
Jennifer's skillset expanded to treatment of sex addiction and process addictions including pornography & video game addiction. Currently Jennifer runs Sex Addiction Recovery groups for men in WI and Puerto Rico as well as Individual Recovery/CSAT attachment/trauma based therapy & specialization on Mental Health/Recovery "Concierge" Support. Additional work is providing Trauma (PTSD) & Recovery intensives and Trauma Relief work in Puerto Rico with Be the Change Global Wellness NPO. This work consists of pro bono EMDR consultation, pro bono therapy for clinicians and pro bono-donation based therapy offered to clinicians' clients who have complex trauma and the issues are beyond their own skillset. This is to develop the therapists' skills, train on EMDR and trauma, address the issues & her colleagues provide relief for therapists-addressing the need for well rounded change, hope and results for the island. Jennifer has also formed the 1st ever EMDR-TRN (hap Trauma Recovery Network) "Greater San Juan & Yabucoa" Puerto Rico with other fellow clinicians on the island.
She is currently working on the writing & planning of several books & research that will be released in the future. She is the only EMDRIA approved EMDR trainer, cross-trained as a CSAT. EMDRIA awarded Jennifer the 2016 EMDR Advocacy Award for her significant contribution of commitment & dedication to EMDR. IITAP awarded Jennifer the 2019 IITAP Outstanding Educator Award.
Joelle Ottoson, MSW, LCSW, ICS, CSAC, CSAT-S, CMAT, CSOT, CCP, RYT200
Joelle is a Licensed Clinical Social Worker and Certified Substance Abuse Counselor and Independent Clinical Supervisor and Certified Sex Addiction Therapist-supervisor and Certified Multiple Addiction Therapist trained in process addictions, financial disorders and substance abuse, as well as Certified Sex Offender Therapist. Joelle is a Certified EMDR therapist and EMDR Consultant and Trained in the Flash technique. Joelle has been working in the mental health and substance abuse field since 1991. She has also received training in smoking cessation. She is a member of NASW and EMDRIA. Joelle has been involved in research on relapse of substance abuse, smoking, and research on AODA treatment for pregnant women. Her experience includes working with children, adolescents and adults. Joelle enjoys helping couples and families strengthen their relationships using innovative techniques that have long term effects. She works extensively with teens and adults with substance abuse, trauma, partner betrayal, sex addiction and process addictions, relational trauma, codependency, adult children of Alcoholics and dysfunctional families as well as co-occurring mental health issues such as: post traumatic stress disorder, depression, anxiety, phobias, adjustment disorders, and attention/hyper activity disorder. Long term benefits are achieved by exploring the root cause of issues. Lessening symptoms is achieved when past trauma and stress is cleared at the cellular level using techniques based in neuroscience such as EMDR, mindfulness, relaxation, breathing and Esogetic Colorpuncture. This allows the person to find their inner strength and true spirit to move forward on their life path. Joelle is also a 200RYT certified Yoga Instructor and Reiki Practitioner. Joelle is also trained in past life regression therapy. Joelle is also a Certified Esogetic Colorpuncture Practitioner. Joelle is committed to continuing education in the effects of trauma and addiction on the mind body and spirit. Joelle provides outpatient individual, groups for Partners of Sexual Addiction and groups for Substance Abuse, family and couples therapy as well as individualized intensives.
Jennifer Bosch, MSW, LCSW, CCP
Jennifer Bosch is a Licensed Psychotherapist and has been in the mental health field since 2003. She is certified in EMDR therapy and an EMDRIA approved EMDR consultant. Jennifer is trained in the Flash Technique. Jennifer specializes in play therapy techniques, which utilize a child's natural ability to express, process, and learn through play. Her focus is in childhood issues, including cognitive, emotional, and behavioral difficulties that interfere with a child's normal development and functioning. In addition to providing individual and family therapy, she has developed and run a group therapy program aimed at assisting children and adolescents with improving social competence, their problem solving and emotional management skills, and with enhancing their self esteem. She has experience working with children displaying symptoms of anxiety, depression, impulsivity, attention deficits, aggression, and children who have been subjected to physical/sexual abuse, neglect, and other traumas. Jennifer specializes in providing therapeutic services for children diagnosed with Autism Spectrum Disorders. Jennifer is a Certified Esogetic Colorpuncture Practioner. Jennifer is also a Reiki Practitioner.
Heather Nagel, MSW, LCSW, CSAT-IT CCP
Heather is a Licensed Clinical Social Worker trained in EMDR and a Certified Sex Addiction Therapist in training. Heather works with all ages of adults, couples and adolescents. She specializes in treating people with anxiety, depression, trauma, and obsessive compulsive disorder and had extensive training in this area at one of the nation's renowned OCD centers. She also has experience working with couples and families to improve communication and overall functioning for more effective relationships. Heather enjoys empowering her clients to see their own strengths, build on their own skills to grow and feel more confident from within. Heather is a Certified Esogetic Colorpuncture Practioner.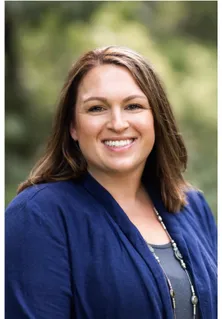 Jodi Anderson, LPC, NCC, SAC, CSAT-it
Jodi is a Licensed Psychotherapist, Nationally Certified Counselor and is a certified EMDR therapist and EMDR Consultant in training. Jodi is a Substance Abuse Councelor and Certified Sex Addiction Therapist in training. Jodi has experience with substance abuse and process addictions. She has experience and training in working with individuals, families and diverse populations; including adults, adolescents and children. Jodi has expertise in treating those who have been subjected to physical, sexual abuse, and other traumatic experiences, depression, anxiety, grief and loss and significant life change. Jodi strives to provide a safe, empathic and non-judgmental environment for her patients to grow in wellness.
Alexandra DeBaker, MSW, LCSW
Alexandra is a licensed clinical social worker trained in EMDR who works with individuals and families of varying backgrounds. She has training and experience working with depression, anxiety, physical and emotional abuse, trauma, psychosis, relationship issues, and significant life changes. She has special training working with adolescents transitioning into adulthood. Alexandra believes that all people have the potential to live the life they want and guides individuals in their journey of seeking out and building on their existing strengths. She believes in the importance of taking care of the whole self: mind, body and soul, and this guides her practice.
Megan Rische, MS, LPC
Megan is a Licensed Psychotherapist who is trained in EMDR therapy. She works with individuals from diverse populations starting at 5 years old and up. She also has training and experience with couples and family therapy in intensive in home and outpatient settings. Megan's training and experience involves working with individuals who experience trauma, anxiety, depression, relationship issues, emotional, verbal and physical abuse, family issues, and school and/or work-related stress. Megan's goal is to provide a safe, calm place where individuals are provided with empathy and integrity. She believes if individuals are willing to put in the work to enhance their lives, she will be able to help them become more present with each passing day and become more clear minded for the future that awaits them. Megan believes in each person's authenticity and truly enjoys helping individuals become empowered and inspired from within.
Veronica Powell, RN, APNP
I'm elated, and it is a privileged to join the team of Be the Change Health and Wellness LLC. I am a graduate of Alverno College in Milwaukee, WI with my BSN in 2008. I continued my education at Purdue University Global online with my MSN in 2019. I was able to accomplish this goal as a single mother of three children, with my oldest being severely autistic. Although this was a challenge, I was able to set the platform for advocacy for some of the most vulnerable populations. Throughout my career in the military, as a registered nurse and now in as an advanced practice nurse practitioner I have had a true passion for psychiatry/mental health and substance abuse treatment. I established my advanced practice nursing career becoming certified in family practice because I believe that treatment of the patient must be holistic with the mind, body and soul. Now I will have the opportunity to enhance my development by helping patients develop a better quality of life by improving their mental health and wellbeing!!

Zara Abu-Hamdan, MS, LPC-IT
Zara is a licensed clinical mental health counselor in training. She graduated from the University of Wisconsin-Milwaukee with an undergraduate Psychology degree in 2016 and a master's degree in Clinical Mental Health Counseling in 2021. She has had training and experience working with adolescents from ages 12 and older, trauma, and substance abuse. Zara works to create a welcoming and safe space for all her clients. She believes everyone can create the life they in envision for themselves, and wants to help each and every person in their own unique way"