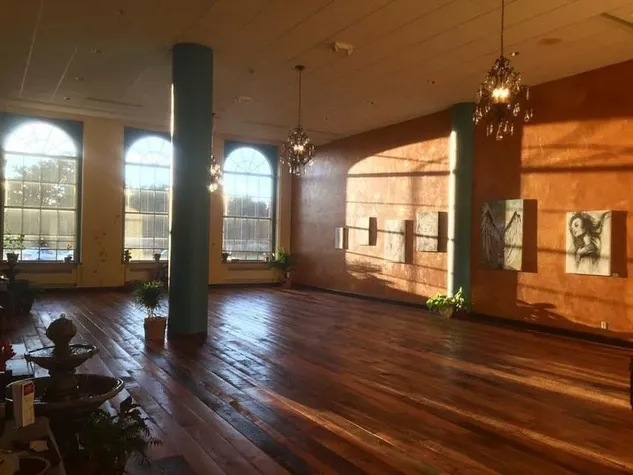 YOGA
Due to COVID-19 and the State of Emergency YOGA will be online using the ZOOM App
Monthly Live Zoom Classes and recorded class for $25 per month
Joelle Ottoson, RYT200
Joelle is a 200 hour RYT (Registered Yoga Teacher) with the Yoga Alliance. Joelle provides a safe and nurturing Yoga Practice for every BODY. First exposed to yoga as child watching her grandmother practice yoga for chronic back issues. As an adult she started practicing yoga to find relief for neck and back issues. Yoga teacher training began with Feel Your Best in 2007 and culminated with the 200 hour IYT(Integrative Yoga Therapy) program at Haley Bird Studio. Joelle is am EMDR Consultant and psychotherapist and Certified Esogetic Colorpuncture Practitioner and Reiki level 2 trained. As a Psychotherapist Joelle found Yoga to be a beautiful complimentary practice of healing the mind, body, spirit and soul.
Classes or Individual Sessions
Yoga practice combines: asana, pranayama, mudra, chakra's, elements, chanting, yoga nidra and ancient texts for mind, body, spirit healing. New to Yoga? Try an individual session to get personalized yoga to meet your needs and learn safe body mechanics of the Asana's. Class will begin with a centering moment, slowly warming up to an active practice. Cooling down will prepare one for rest or savasana. In rest the healing information can be absorbed into the cells. Learn Mudra's or Yoga for the hands so you can take a piece of your practice with you into your week. Breath work-Pranayama is the focus of moving energy and allowing one to be mindful of the body.
Mind, Body, Spirit Yoga... Yoga improves flexibility and strength while reducing stress. Integrative Yoga Therapy applies the ancient healing art of Yoga to the modern day Yogi's lifestyle. One third of the practice is connecting with the body, one third quieting the mind and one third connecting with spirit. Asana's, Pranayama, Mudras, Mindfulness and Meditation allow the movement of energy and healing to take place within the mind, body and spirit. The Mind, Body, Spirit practice allows one to feel a sense of balance and ease on and off the mat.
What is right for you? Classes or individual sessions are available. Injuries are welcome as Yoga is for everyBODY- all sizes & shapes, flexibility not necessary! Individual sessions will specialize Yoga to fit your needs, whether you are a beginner or seasoned Yogi. • 60 minute class-$25 per month for weekly virtual/live OR recorded class • Individual sessions $60 • Individual session packages 3 for $150
Currently all sessions are virtual and discounted to $25/month. Classes are live virtually Tuesdays at 9am. Not able to attend? We have you covered! you will have access to the recorded Tuesday class to practice at your leisure as often as you would like. Sign up here for weekly live and recorded sessions:
https://bethechangetraining.thinkific.com/courses/yoga-with-joelle-ottoson

Contact Joelle at: [email protected] or (262)646-8288
Reiki practitioners:

Call for a distance session! 262-646-8288
Jennifer Jones
Jennifer Bosch
Joelle Ottoson
Jodi Anderson